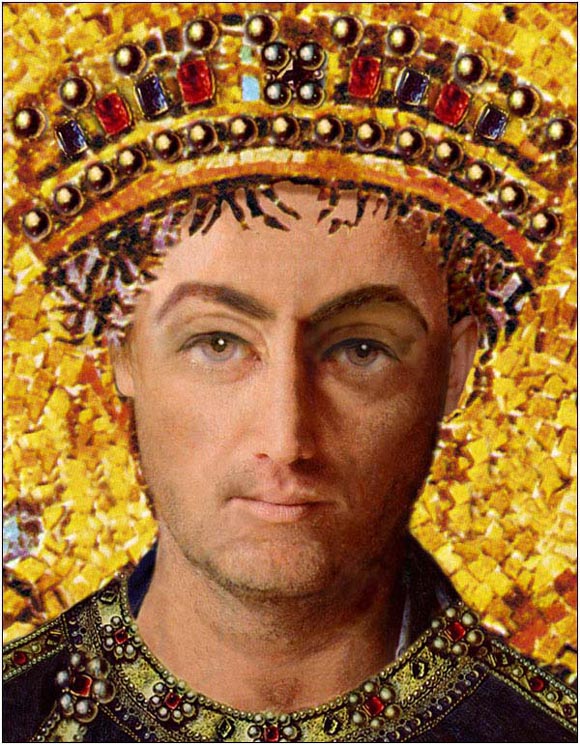 Digital painting © Byzantium 1200
This picture is based on a mosaic of Justinian at San Vitale in Ravenna.
---
Emperor Justinian was born in modern Yugoslavia around 485 and came to Byzantium after his uncle Justin had been elected emperor in 518. Justinian became senator and succeeded him on the throne in 527. In his time Italy, North Africa and parts of Spain were reconquered from the german kingdoms in the west, but the situation on the Balkans and at the eastern frontier became increasingly dangerous because of the Slavic incursions and the Persian wars.
At an attempt to overthrow him that failed in Byzantium in 532, most of the centre of the city around Hagia Sophia burned down and was subsequently rebuilt. New buildings were also erected in many other regions of the city and all over the empire. Justinian, who was also responsible for the great codification of Roman Law, reigned until his death in 565.