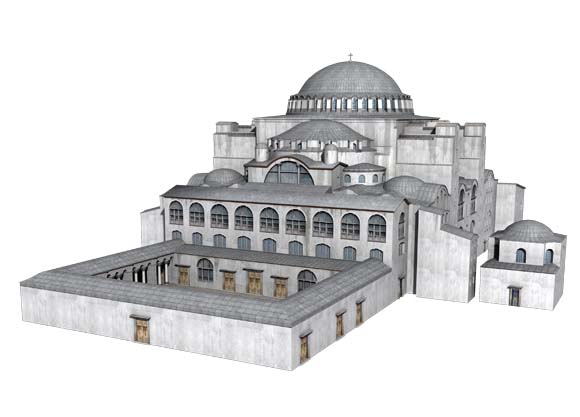 The Hagia Sophia is the most important surviving work of byzantine architecture in Byzantium. It was first built in the fourth century and inaugurated in 360. After a fire in 404 it was replaced by the second church which burned again in 532.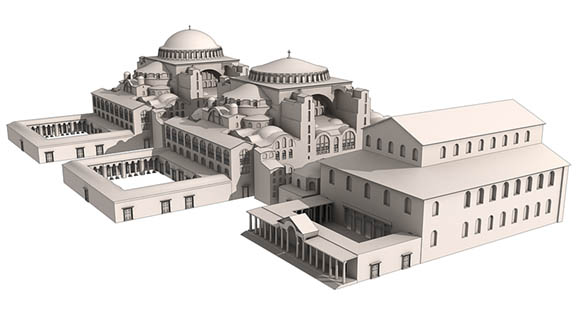 Front to back: Theodosian Basilica, Hagia Sophia as it was in 537 and after the dome collapse in 557
The present church was mainly erected between 532 and 537 during the reign of Justinian. In its architectural form, it tries to reconcile the traditions of longitudinal basilicas and central vaulted churches.The main dome which had a diameter of over 30 m was the biggest church dome until the fifteenth century.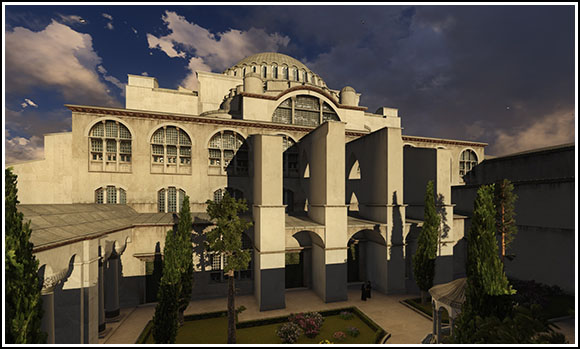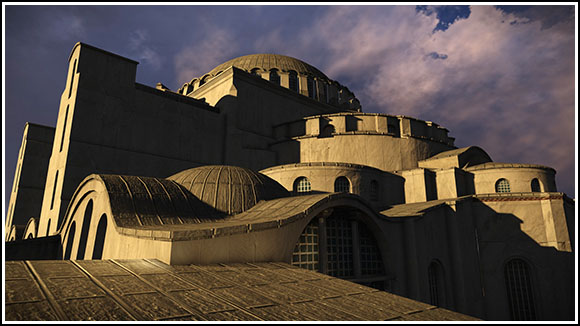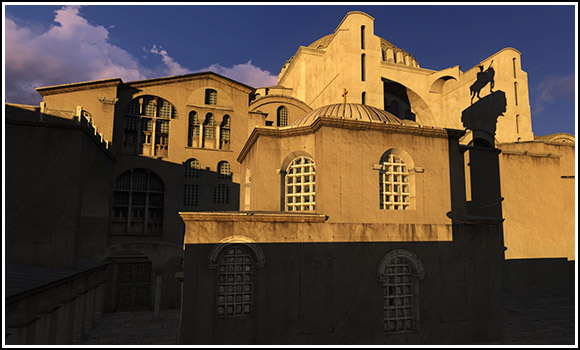 The Hagia Sophia was the church of both the emperor and the patriarch where the most important religious and state ceremonies were held. The emperor had direct access to it from the palace by a bridge crossing the street, and the patriarch had his residence in a palace immediately on the south side of the church.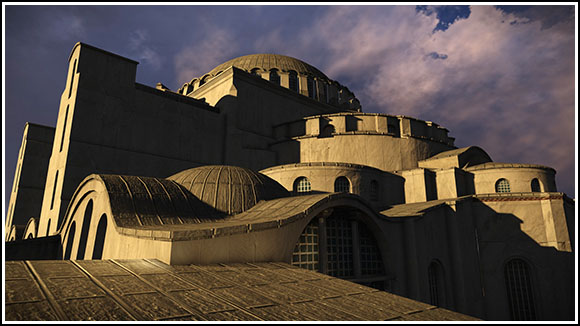 Hagia Sophia Atrium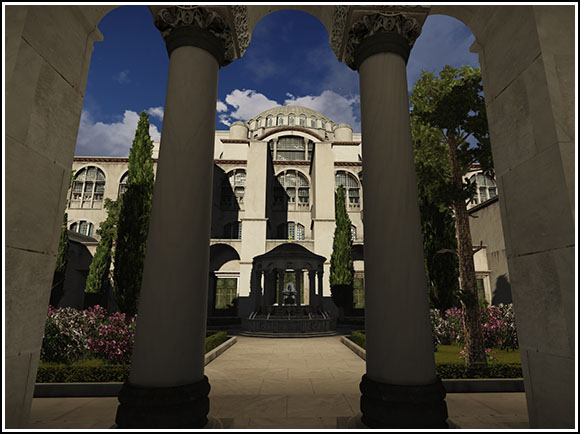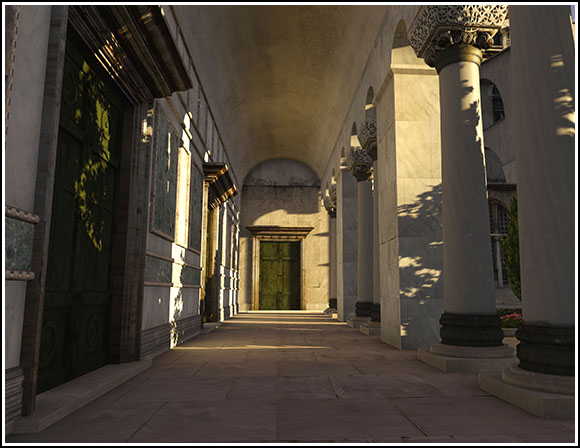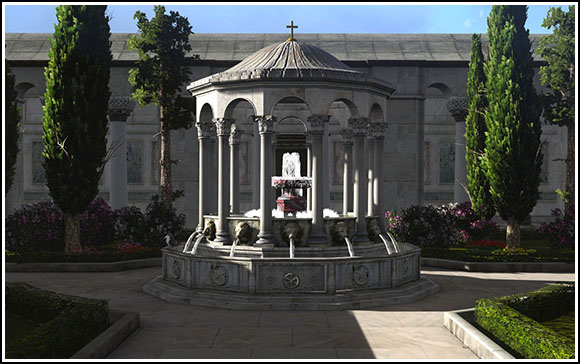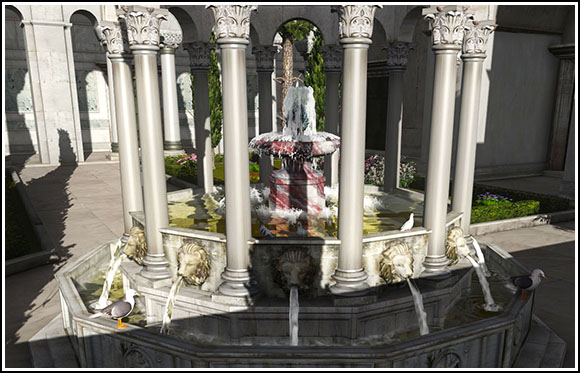 Hagia Sophia Baptistery