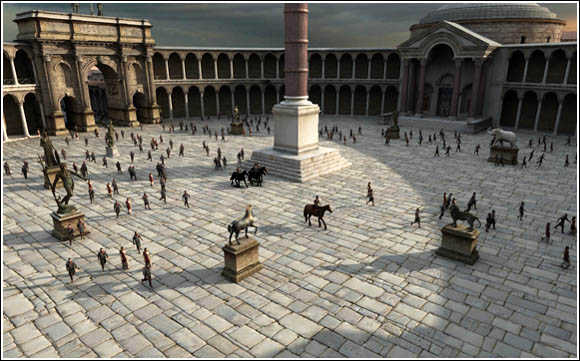 The Forum of Constantine was built at the foundation of Byzantium immediately outside of the old walls. It was circular in shape and had two monumental gates to the east and west. The column of Constantine which still stands upright and is known as Çemberlitaş was erected in the centre of the square. It was originally crowned with a statue of Constantine, but this fell down in 1106 and was replaced under Manuel Komnenos (1143-1180) by a cross. Otherwise the forum remained nearly intact until 1204. The Senat House lay on the north side of it. We know from the sources that the square was decorated with a number of antique statues. Some of them that we know of are: a dolphin, an elephant, a group of hippocamps, judgement of Paris, Palladion, Athena and Thetis, Artemis. Possible ones are Poseidon, Askleipios and Dionysios.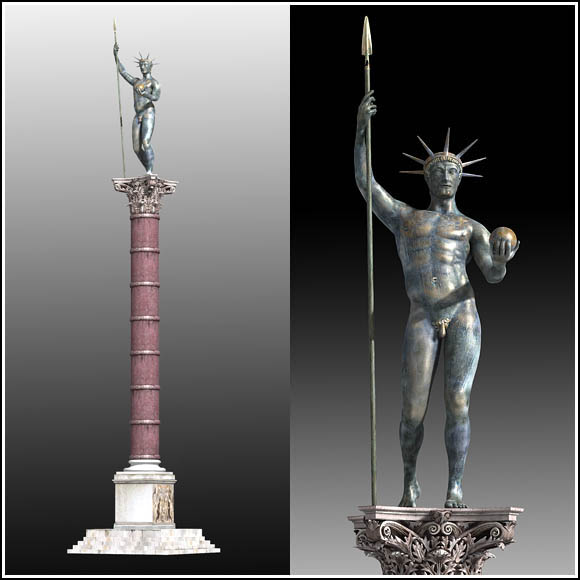 This reconstruction shows the Column of Constantine before 1106.
This reconstruction is created for "Jonathan Bardill, Constantine: Divine Emperor of the Christian Golden Age (Cambridge University Press, forthcoming)".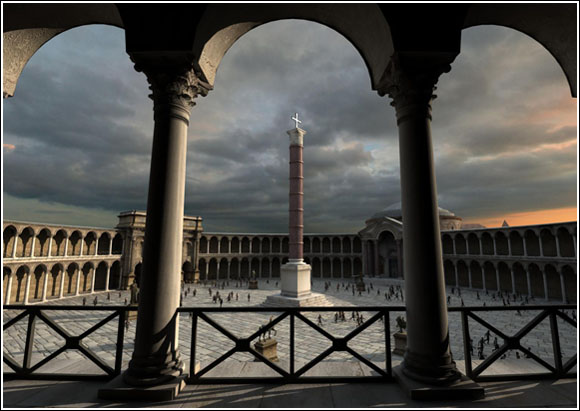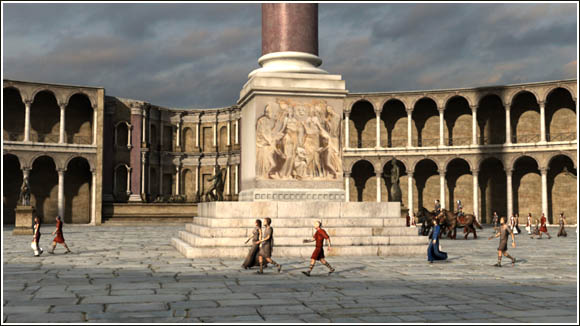 Melchior Lorichs' drawing (1561) shows that there was a relief on the North side of the column base facing the Senat House.