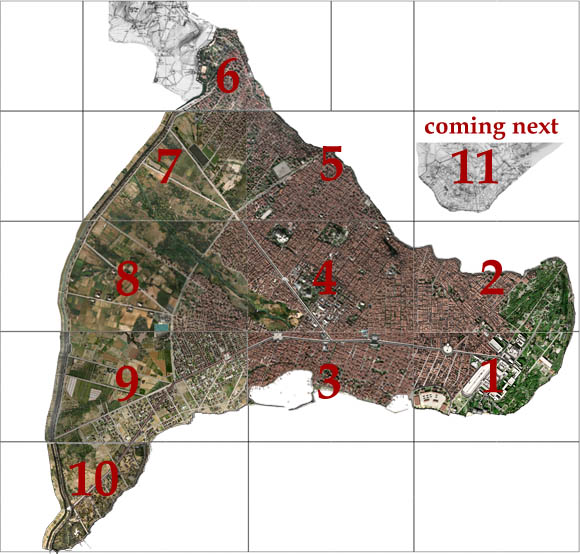 (Click on tiles for larger images)
All ten tiles of the Byzantium 1200 model are complete. I have divided the city into ten tiles as in Müller-Wiener's maps and started combining all of the reconstructed models with the land model. I have also added imaginary houses for aesthetical reasons. The ten model tiles include all of the known monuments, walls, fora, ports, gates etc and will be indexed soon. The style of this model is partly inspired by the famous turkish cartographer M. Kerim Çalapverdi.
These models will be used as a base mesh for later additions and will be updated frequently. They will also be printed as a large map in summer of 2011 with a huge reference book. This has completed the first phase of the Byzantium 1200 project and we will continue with the Ottoman Period.