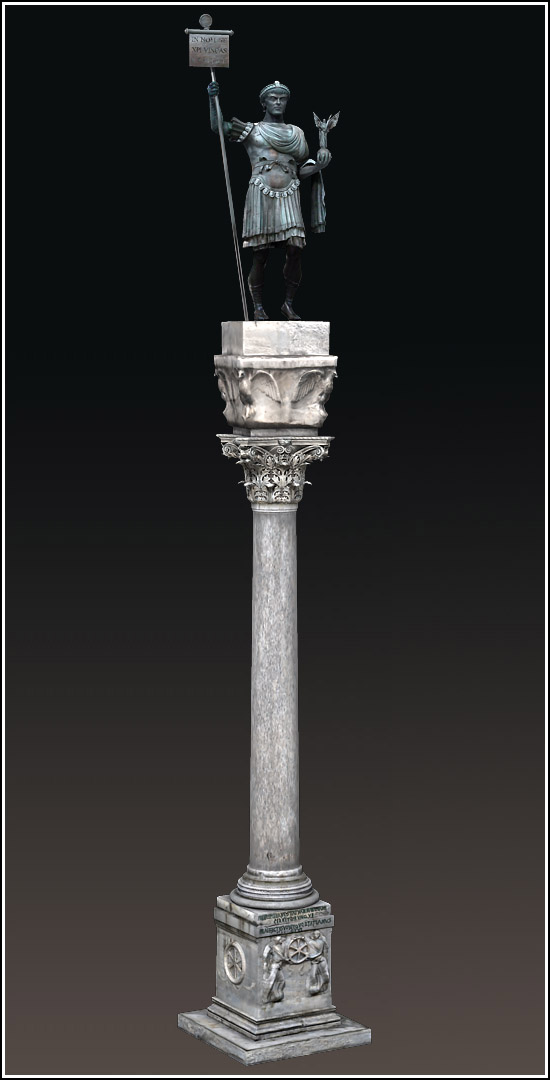 The column of the emperor Marcianos (450-457) is identified by the remains of an inscription on its base, but never mentioned by byzantine sources. Perhaps it was regarded as a part of the public square called Leontes (the Lions) which lay in this region. It survives nearly completely until today except the statue on the top. The column has the particularity that its base is oriented northwest-southeast along the streets, but the capital north-south, possibly to make the statue look to the Church of the Apostles.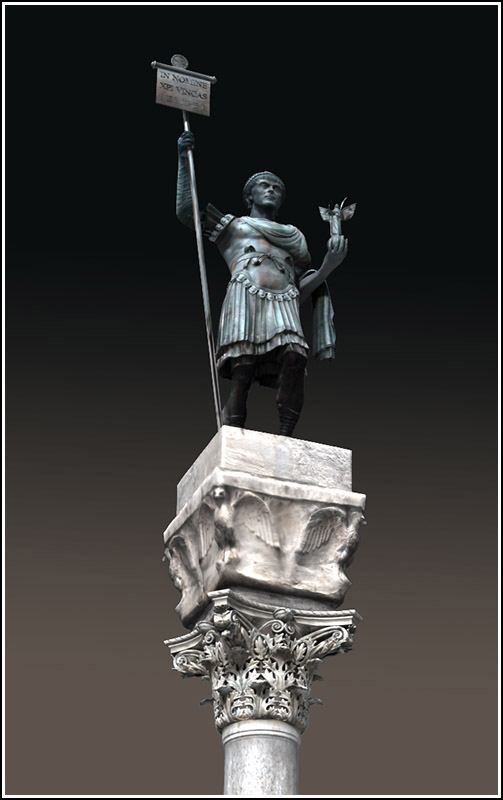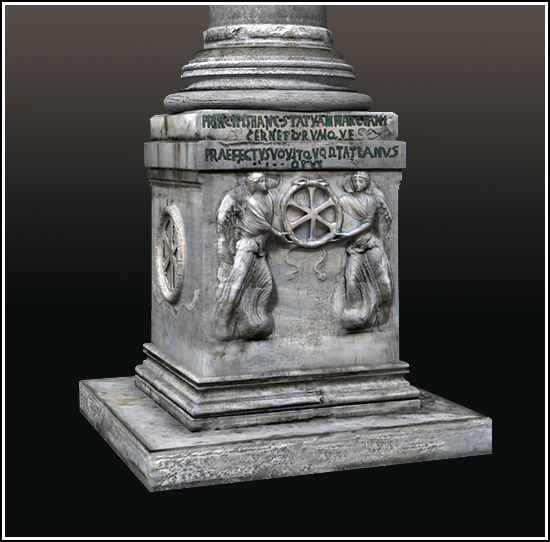 PRINCIPISHANCSTATUAMMARCIANI
CERNEFORUMQUE
PRAEFECTUSVOVITQUODTATIANUS
OPUS

The script tells us that the column was erected by the governor Tatianus in honour of the emperor Marcianus.